What Happens When You Just Do It
The advice we give you should be put into practice. Here's what happens when you do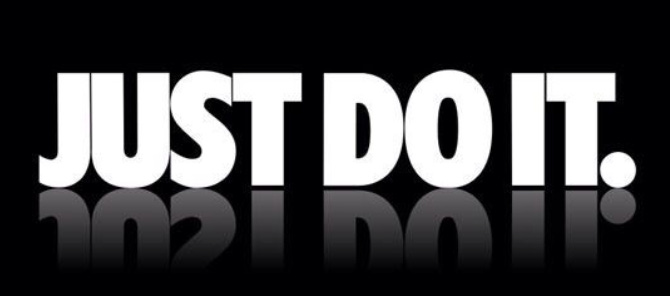 From a coach who read our previous post, and put the lessons to work: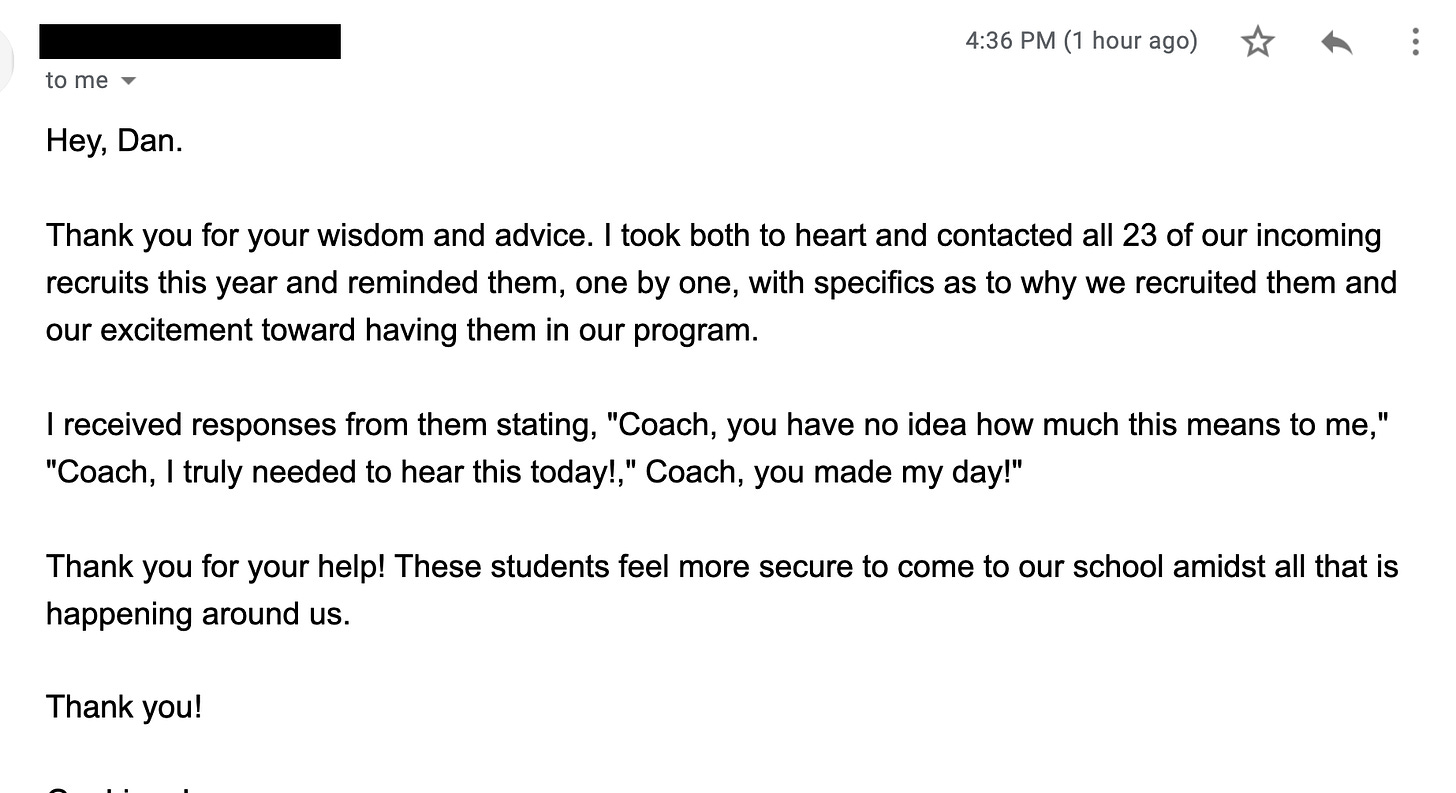 The lesson here isn't complicated: Read the feedback in the study, do what it tells you to do, get the results.
I think it's also illustrative that this didn't take a lot of time to put into action. Less than a few hours, actually. So if you're looking for results, this is pretty easy to pull off.
Here's the thing about everything you read here, Coach: You can trust it. I make sure to filter out the stuff you don't need to know about, and give you only the good stuff. The last thing this whole site is about is reading stuff, and not putting it into practice. Use today to do that. Nike doesn't own the exclusive on just doing it. You can, too.
That's all.
---
Want more contact and conversations? Here's something new we're inviting you to be a part of…
It's a new text platform we're launching. It's part of the Community app…a lot of comedians, movie stars and other celebrities are using it (I follow Jim Gaffigan and Gary Vaynerchuk on their Community platforms) and I got invited to use it, too.
It's an easy, more personal way to communicate regularly. Once every day or three, nothing too intrusive, but it'll be an easier way to give you updates, exclusive links and video conversations.
I'd love for you to sign-up, Coach. Here's the number - join in. Just text me at that number, and we'll get you on the list of our initial subscribers:

Thanks, we'll be talking soon!